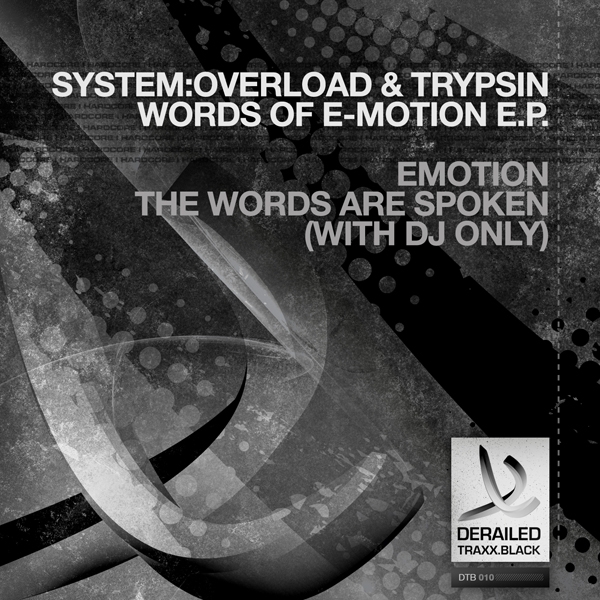 Artist: System:Overload & Trypsin
Title: Words of E-Motion EP
Released: 13-may-2012
Catalog: [DTB010] Derailed Traxx Black
Tracklist:
1. System:Overload & Trypsin - E-Motion
2. System:Overload & Trypsin with DJ Only - The Words are Spoken
Another release on the Derailed Traxx by Trypsin. On this EP he teamed up with System:Overload, and even DJ Only jumped in on one of the tracks. It's good to see DJ Only finally drop some tracks, he promised us he would be focussing on producing when he left the Masters of Hardcore Radio Liveshow a year or two ago.
You can buy this, and other EP's at:
www.hardtunes.com
If you'd like to check it out before you purchase, visit our Youtube channel:
http://www.youtube.com/user/Semprosmusic