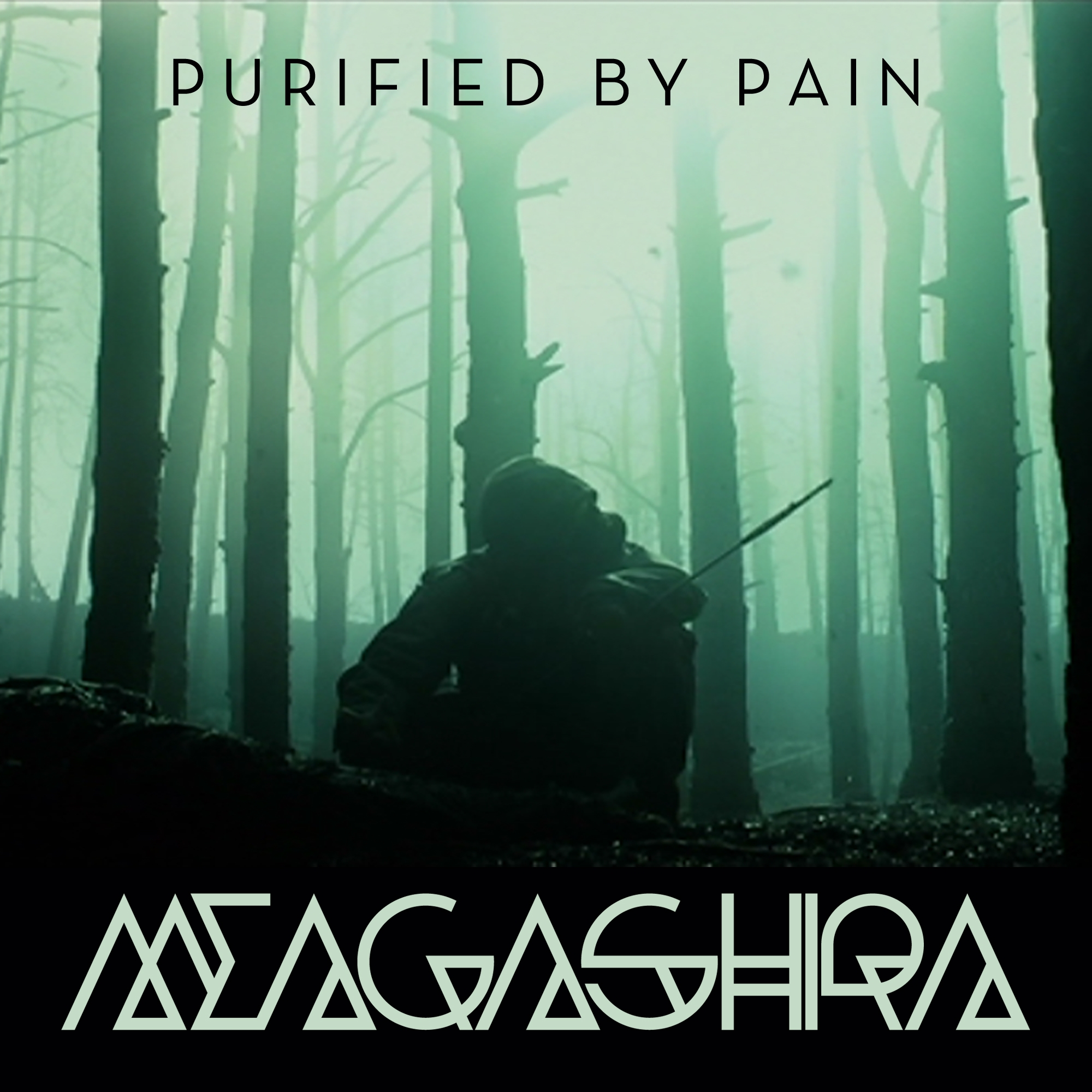 Artist: Meagashira
Title: Purified by Pain
Released: 15-apr-2012
Catalog: [AFTER04] Afterlife Recordings
Tracklist:
1. Meagashira - Purified by Pain
2.Meagashira -Punishment
3. Meagashira -Troy
The scene was overjoyed when Meagashire announced he was busy working on new tracks, and he had signed at the fairly new label; Afterlife Recordings. Meagashira stopped producing around 2004, releasing only one EP since; the collaboration EP with Endymion on the Enzyme label in 2009. But now he is back, and also announced he would be focusing more on nowadays mainstream hardcore, but ofcourse with his own dark twist.
Purified by Pain
And he wasn't lying when he said he would try to give his tracks his famous dark feeling, this one surely has it. There is a big difference though with the new kicks, they are up to modern standards; raw and distorted. The vocals absolutely fit in with this track, completing the dark and evil atmosphere it creates.
Punishment
This one reminds a lot of the collaboration EP he did with Endymion, especially of the track: Who i am.
The structure of this track is quite comparible to that of his last releases in 2009. Again some nice kicks, but not a really dark feeling. This track still has a very good vibe though.
Troy
This is where the mainstream really fits in. Female vocals being the backbone of this track, he is trying to gain the interest of today's mainstream crowd. The vocals aren't quite distinguishable enough to make this a real sing-along, but this track will sure raise some hands whenever it's played. Although it bids to say that the track on the other hand is very simple and the kicks are being pushed to the background a bit.
Ofcourse there is a difference between his new, and his old sounds. But this is partly because the huge technical advancements when it comes to producing nowadays. But inevitably his style has changed after so many years. He is experimenting with the mainstream sound, but shows us he can also do what we know him for; making some real dark tracks.
You can buy this, and other EP's at:
www.hardtunes.com
If you'd like to check it out before you purchase, visit our Youtube channel:
http://www.youtube.com/user/Semprosmusic